Trifold Futon Frame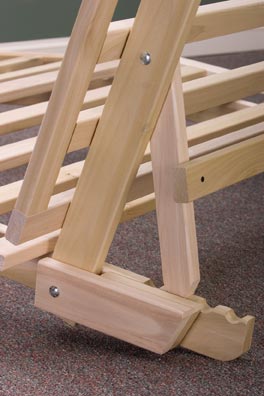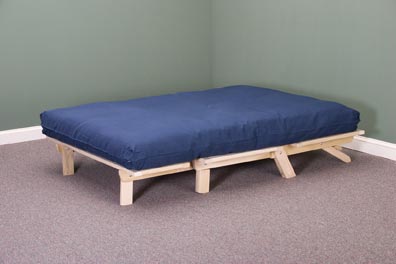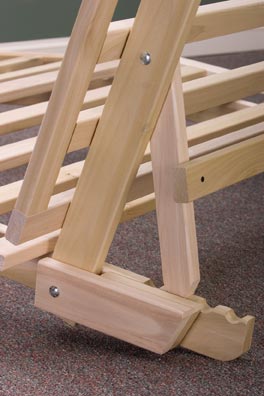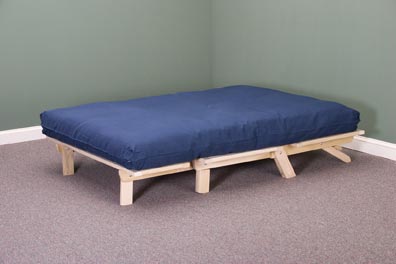 This trifold futon frame will help you reclaim valuable space. The trifold futon frame gives you the ability to sleep without taking up lots of space when not in use. Added features like the lounger position, however, help to turn that second bedroom into a more cozy refuge.
The Futon frame is cut a little short to allow an inch and a half overhang from your futon mattress. This looks better and keeps your shins from getting hit by your wooden futon frame.
If you are looking for college dorm room furniture that is solid, but will not break your bank account, then the Trifold futon frame is the perfect solution. When your student moves to a new dorm room, this futon frame can easily be packed and unpacked. Add a good quality futon mattress for solid rest and you have made a great investment in your son or daughter's education and future.
Dimensions:
Full: L74" x W52" x H10"
Queen: L79" x W58" x H10"
Twin: L74" x W37" x H10"
Price includes futon frame only...futon mattress and futon cover are optional.
Minor assembly required.
Please note that images are for reference only.